Help your
HOA

reach its full potential
How can one software system transform an entire association? It's simpler than you think. Condo Control's robust solutions are specifically designed to improve and automate communications, record-keeping, and day-to-day operations.
One HOA management system, multiple benefits
Our software helps HOAs overcome the obstacles that slow down productivity and take away from the owner experience.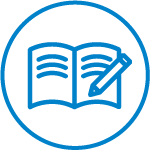 Case studies that showcase how boards and managers used Condo Control to tackle problems.
On-demand webinars hosted by the Condo Control community.
Speak with our team to find out what Condo Control can do for you.
Solutions
Most Popular HOA Solutions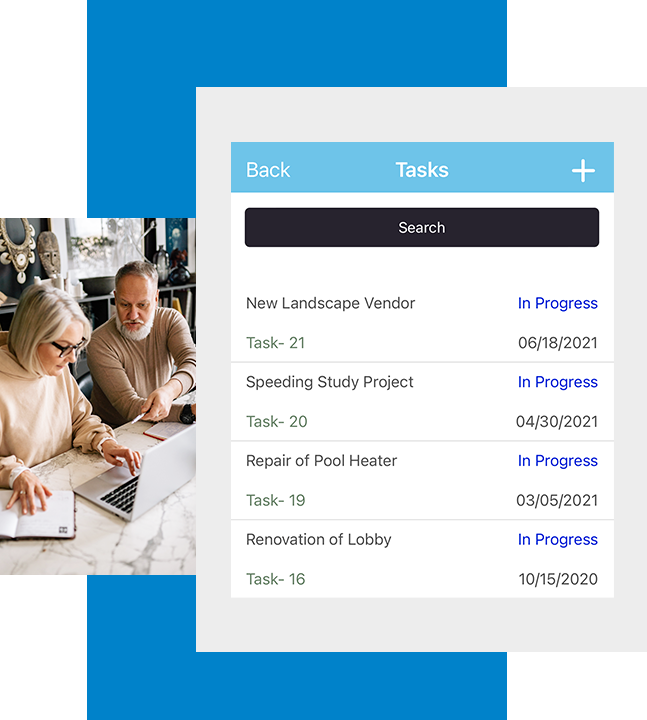 Modern processes that work for everyone
Condo Control serves everyone in your community, including owners, board members and management staff. Instead of using time-consuming manual systems for submitting requests, tracking violations, or storing board materials, this user-friendly platform allows you to work and collaborate online.
Since it is a cloud-based platform, Condo Control gives you the option to access tools and documents from the office, from home, or anywhere else you may be. The software makes it easy for HOA communities to connect and get more done in less time.
Numbers and analytics are more important to HOAs than ever. They help community leaders understand things like how well maintenance has been scheduled, how many people showed up to the annual meeting, or how many board tasks are still open. See what's happening in real time. Key metrics are always available and reports can be modified so that you only see the information you need.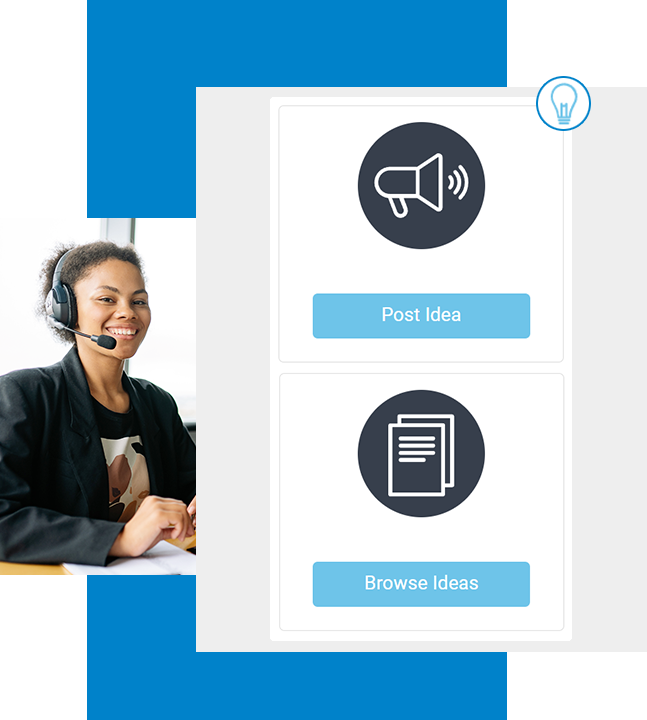 Award-winning features, extraordinary customer support
Condo Control excels in building software that is practical and easy to use. Our goal is to help your HOA become more efficient. The last thing you need is to be bogged down with complicated software. For that reason, we've made sure our features are simple as well as effective.
We understand how powerful technology can be, but we also believe that human connections are essential. Our support team is made of real people who are happy to talk to you if you've ever got a question or suggestion. In fact, many of our new features are inspired by feedback from our clients.
Our company has been providing HOAs with a dynamic platform for over 12 years, and has a 93% retention rate, one of the highest in the industry. As your community evolves, our solutions adapt to your changing needs.
Create fair and consistent processes
Implement consistency in everything you do. From issuing violations to responding to architectural change requests, be more consistent with the help of Condo Control. When owners know what to expect, they're more likely to follow processes.
Connect with your community instantaneously
Keep owners in the loop by using the communication methods they prefer. Share notices, updates and more using emails, text messages or even automated voice messages directly from the platform. You can add attachments, schedule send times, and decide who should receive the message. Instead of delivering letters to each door, send a message to everyone in seconds.
Customize features and permissions
Management can give owners certain permissions while limiting access to items intended only for the board. You get to decide how much residents can do on their own. Create custom templates, violation letters, SLA agreements, and more.
Devote more time to bigger projects and future plans
Give yourself more time to focus on high-value work. Condo Control takes care of the grunt work so that you can focus on projects that will have a positive long-term impact on the association. We want to see your community thrive!
A key tool for homeowner association management. Easy to use, very responsive team, easy to onboard new staff members. The interface is clean and self explanatory. The best thing is it has made communication among individuals so easy and convenient.
Candice R
Ensuring that messages to residents were clear, consistent, and prompt was also a more difficult task to manage before Condo Control. Management of service requests & booking of amenities was poor to average, and this has improved.
David B
Condo Control is very user friendly. Saves time (big on time management). The mobile app is extremely helpful when important information needs to be relayed to the community after hours!
Kathy M
I like that all my staff find the software easy to use. We use it to keep information about our residents and are able to share this from the office to the two concierge desks.
Cheryl M
The most user friendly property management software. Condo Control has helping my corporations for variety issues. The most recently one is Online proxy voting by modifying the electronic proxy form after consulting with the lawyer. This makes us obtaining quorum very easily and reliable
Linda R
This is the 2nd site that I have used Condo Control and there are a services that I really like, the customer service manager is very helpful and knowledgeable. very easy to use Can be used for tracking contractors and staff log-in
Cristina M
Reviews Source: G2
Get it done with Condo Control

Mass Communications
Send notices, messages, and alerts via email, voice and text to just the board, or the entire neighbourhood.
Share Files And Forms
Upload and organize forms, meeting minutes, governing documents, and more.
Reports & Analytics
Review and analyze real data and make more informed decisions for the community.
Electronic Consent
Save money on printing and mailing costs by sending legal documents electronically.
Owner Portal
Owners can review their personal data, book amenities, and submit service requests on their own.
Manage Violations
Log, update and close violations in seconds. Customize violation types and letters.
Share Events
Create and send digital invitations and encourage owners to attend meetings and social activities.
Vendor Portal
A simpler way to maintain relationships with valuable vendors.
Work From Anywhere
The Condo Control mobile app gives you the ability to access the platform on the go.
Give your HOA the freedom to do more while saving the association time and money. Connect with Condo Control today to learn more.