Lead Your
Communities

With Confidence
How can property managers grow their businesses and maintain the same level of client care? It's simpler than you think. Condo Control is a comprehensive property management solution specifically designed to help ambitious management companies thrive.
Software that sets you up for success
Condo Control's diverse portfolio of features helps managers to improve communications, automate record-keeping, and streamline day-to-day operations.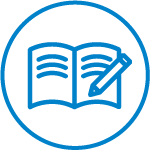 Case studies that showcase how managers used Condo Control to tackle problems.
On-demand webinars hosted by the Condo Control community.
Speak with our team to find out what Condo Control can do for you.
Solutions
Most Popular Property Management Solutions
Manage all your properties from a single platform
Condo Control's main objective is to simplify property management. That means providing managers with tools and resources that are powerful, efficient, and practical. Instead of having to create a separate account for each property, you can quickly switch between communities without having to use multiple logins.
The software also makes it easier for you to work collaboratively with your team members and clients. Add new users to multiple workspaces all at once. It's just as easy to add new properties to your portfolio.
Since it is a cloud-based platform, you can access Condo Control from the office, from home, or anywhere else you may be. All you need is a phone, computer or tablet, and the internet. The software makes it easy for managers to stay on top of their responsibilities without requiring them to constantly monitor their inboxes.
Reliable technology, unwavering customer support
Condo Control cares about your success just as much as you do. The last thing you need is more problems to solve. In order to make your job easier, we make sure that our features are simple, purposeful, and effective.
We believe that technology can help property management companies perform at their best. But we also understand the value of human connections. Our support team is happy to talk to you if you've ever got a question or a suggestion. In fact, many of our new features are inspired by feedback from our clients.
Condo Control has been assisting property management companies for over 12 years, and we have a 93% retention rate, one of the highest in the industry. As your company evolves, our solutions adapt to your changing realities.
Devote more time to your properties
Spend less time completing paperwork and more time completing projects. Condo Control helps managers be more transparent, consistent and efficient. From having the ability to instantaneously send out messages to creating a system for package deliveries, Condo Control helps you be a more productive property manager.
Work smarter instead of harder
Stay organized and informed with features like the file library, service requests and online payments. These features automate tasks for you and save you hours of time. Property management software is the best option for managers who want to grow without having to invest more money or time in their operations.
Analytics to guide you in the right direction
Leaders need data more than ever. Numbers help property management companies see trends or patterns, and give them insights into what's working and what needs to be changed. Key metrics are always available on Condo Control and reports can be modified so that you only see the information you need.
Dynamic solutions for optimal results
Managers can customize their Condo Control accounts and make them as unique as the communities they serve. Set permissions and authorizations, add or remove features, and give residents the option to do more for themselves.
A key tool for homeowner association management. Easy to use, very responsive team, easy to onboard new staff members. The interface is clean and self explanatory. The best thing is it has made communication among individuals so easy and convenient.
Candice R
Ensuring that messages to residents were clear, consistent, and prompt was also a more difficult task to manage before Condo Control. Management of service requests & booking of amenities was poor to average, and this has improved.
David B
Condo Control is very user friendly. Saves time (big on time management). The mobile app is extremely helpful when important information needs to be relayed to the community after hours!
Kathy M
I like that all my staff find the software easy to use. We use it to keep information about our residents and are able to share this from the office to the two concierge desks.
Cheryl M
The most user friendly property management software. Condo Control has helping my corporations for variety issues. The most recently one is Online proxy voting by modifying the electronic proxy form after consulting with the lawyer. This makes us obtaining quorum very easily and reliable
Linda R
This is the 2nd site that I have used Condo Control and there are a services that I really like, the customer service manager is very helpful and knowledgeable. very easy to use Can be used for tracking contractors and staff log-in
Cristina M
Reviews Source: G2
Get it done with Condo Control
Manage Multiple Properties
Use one login to access all properties within your portfolio.

Mass Communications
Send notices, messages, and alerts to just one group, or an entire association.
Share Files And Forms
Upload and organize forms, agreements, governing documents, and more.
Reports
Review and analyze real data and make more informed decisions for your properties.
Electronic Consent
Save money on printing and mailing costs by sending legal documents electronically.
Owner Portal
Owners can review their personal data, book amenities, and submit service requests on their own.
Manage Violations
Log, update and close violations in seconds. Customize violation types and letters.
Vendor Portal
A simpler way to maintain relationships with valuable vendors.
Work From Anywhere
The Condo Control mobile app gives you the ability to access the platform on the go.
Save time and money without having to sacrifice the quality of your services. Connect with Condo Control today to learn more.