Harmonized communities are happy communities
When property managers and residents are more in sync, everybody wins. Condo Control's property management software helps management build and maintain good communication and establish greater transparency.
One solution for multiple roles
Instead of creating more problems for more people, our software effectively tackles things like meetings and record-keeping for boards, incident tracking and package deliveries for security and concierge, online payments and violation tracking for property managers, and service requests and amenity bookings for residents.
Simple, powerful, and affordable
Condo Control is very easy to use. We have made sure that it is accessible to communities that can't live without technology, buildings that are still learning the basics, and associations that are somewhere in between. Plans are flexible and customizable depending on your needs
Property management software that grows with you
When our clients give us feedback, we actually use it. Our team is always working on a new feature or improvement that was inspired by the people we serve.
Software built on customer feedback
Condo Control is by far the best system for HOA management that I have worked with in my 14 years of managing. Easy to learn, easy to use. Homeowners love it.

Leanne Ardilla
Community ManagerJD Richardson Co
I find condo control intuitive and quite easy to understand and learn. I like the reports on usage. It is quite helpful with budgeting
Mark Daye
Property ManagerCrossbridge Condominium Services Ltd
Condo Control is a valuable tool in communicating with residents, board members, and my team. It is also great for storing information for both current and future board members to use.

Michael Trendota
Chief Operating OfficerAlwington Communities Inc.
Dynamic software backed by outstanding customer service
Trusted industry leaders and advisors recognize Condo Control for our outstanding features, and exceptional customer support. We work hard to ensure our solutions will make life easier, not harder, for our clients. Our team is always happy to answer questions or make tailored recommendations so that you get the most out of Condo Control. When we say we're here to help, we really mean it. Learn More...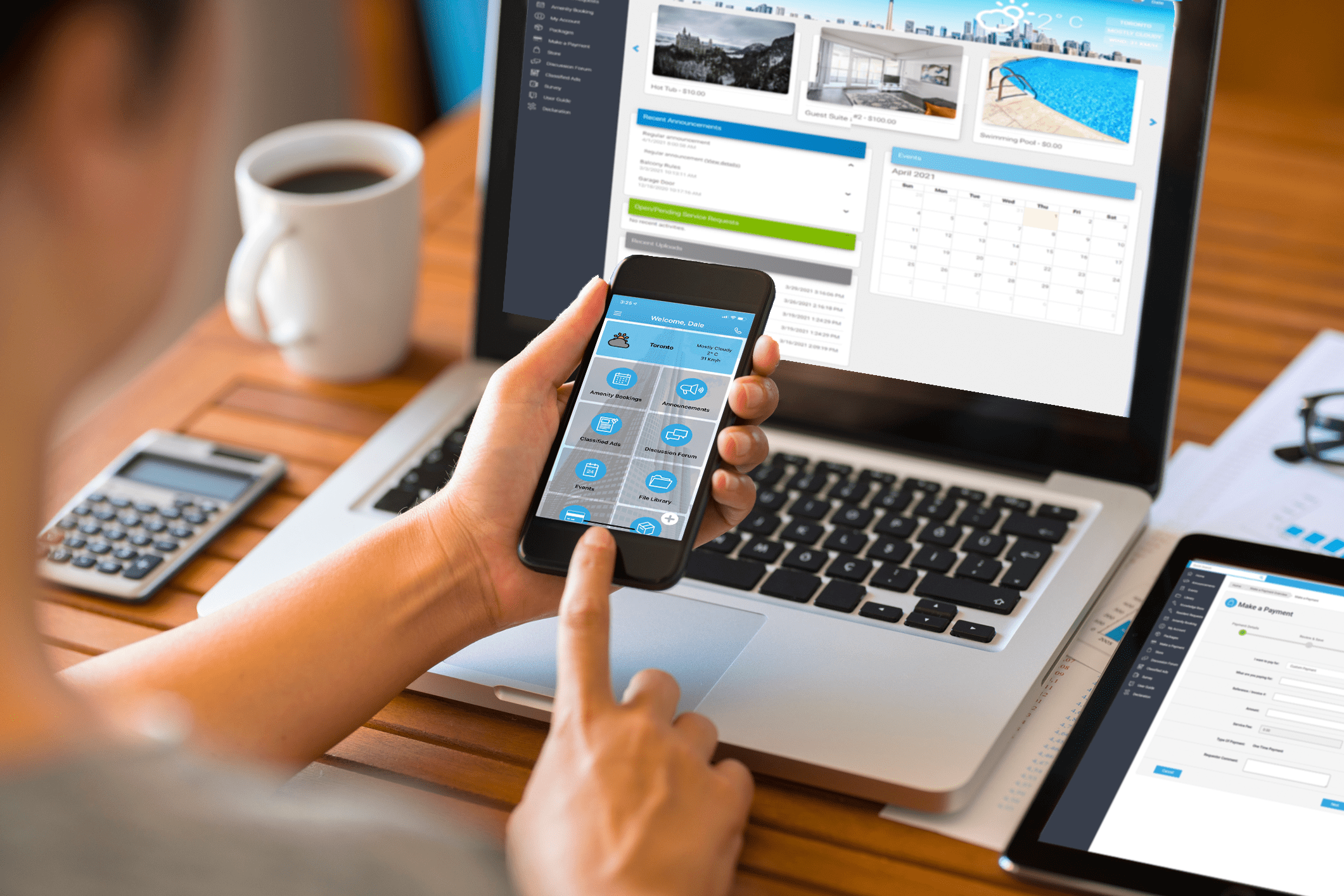 Success Stories
Success stories from happy board members and property managers.