Build a stronger,
more connected

condo community
How can one platform transform an entire condominium? It's simpler than you think. Condo Control's intuitive software was specifically designed to improve and streamline communications, security and record-keeping.
A user-friendly management system that caters to your community
Our software tackles the issues that slow down productivity and take away from the resident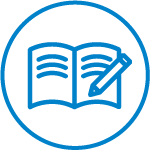 Case studies that showcase how boards and managers used Condo Control to overcome obstacles.
On-demand webinars hosted by the Condo Control community.
Speak with our team to find out what Condo Control can do for you.
Solutions
Most Popular Condo Solutions
Conquer day-to-day operations, prepare for the future
Keep your condo running smoothly and set your community up for future success. The platform is happy to do the grunt work for you, so you don't have to spend so much time organizing and doublechecking documents.
The cloud-based software gives you the option to access your work from the office, from home or anywhere else you may be. Condo Control allows you to scale services and operations while being conscious of your budget.
Use real information to make data-driven improvements and changes to take your condo to the next level. Reports generated by the software system are extremely valuable in preparing for future plans and projects. See what's happening across your portfolio in real time. Key metrics, like open service requests and top amenities, are always available and reports can be modified so that you only see the metrics you need.
Robust features, outstanding customer support
Our team excels in creating software that is simple and useful. Our goal is to help you and your community resolve the recurring issues that slow you down, not create more problems for you to figure out.
We value the utility of technology, but we also appreciate the importance of human connections. Our support team is happy to talk to you if you've ever got a question or suggestion for us. In fact, many of our new features are inspired by feedback from our clients.
We've been providing condo communities with a reliable, easy-to-use platform for over 12 years, and have a 93% retention rate, one of the highest in the industry. Whether you care for a small community or several large buildings, we're here to help you manage your properties with less stress and more control.
Connect with every resident in seconds
Instantly send emails, text messages and even automated voice messages directly from Condo Control to residents. You can choose when messages are sent out, and who will receive them. Maintain good communication and establish greater transparency, even with owners who don't live onsite.
Managers can easily modify processes and permissions
Condo Control helps communities be more self-sufficient. Management can decide weather residents can book amenities with or without final approval. Similarly, it's possible to give just board members access to certain folders or documents. Create better experiences that work for your entire community.
Features that cater to all roles and needs
Condo living is all about convenience. Condo Control is intuitively designed so that staff, board members and residents can seamlessly engage with the platform. We've made sure that the platform is simple; anyone can use it. Plans are flexible and customizable depending on your needs.
Elevate customer service and gain a competitive edge
Condo Control makes the resident experience more enjoyable by addressing visitor parking, package tracking, service requests, and all of the other things that frustrate residents. Best of all, since you don't have to spend time resolving these issues, you can focus on improving your services and growing your business.
A key tool for homeowner association management. Easy to use, very responsive team, easy to onboard new staff members. The interface is clean and self explanatory. The best thing is it has made communication among individuals so easy and convenient.
Candice R
Ensuring that messages to residents were clear, consistent, and prompt was also a more difficult task to manage before Condo Control. Management of service requests & booking of amenities was poor to average, and this has improved.
David B
Condo Control is very user friendly. Saves time (big on time management). The mobile app is extremely helpful when important information needs to be relayed to the community after hours!
Kathy M
I like that all my staff find the software easy to use. We use it to keep information about our residents and are able to share this from the office to the two concierge desks.
Cheryl M
The most user friendly property management software. Condo Control has helping my corporations for variety issues. The most recently one is Online proxy voting by modifying the electronic proxy form after consulting with the lawyer. This makes us obtaining quorum very easily and reliable
Linda R
This is the 2nd site that I have used Condo Control and there are a services that I really like, the customer service manager is very helpful and knowledgeable. very easy to use Can be used for tracking contractors and staff log-in
Cristina M
Reviews Source: G2
Get it done with Condo Control

Mass Communications
Send notices, messages, and alerts to just the board, or the entire building.
Share Files And Forms
Upload and organize forms, meeting minutes, governing documents, and more.
Reports & Analytics
Review and analyze real data and make more informed decisions for the community.
Electronic Consent
Save money on printing and mailing costs by sending legal documents electronically.
Resident Portal
Residents can review their personal data, book amenities, and submit service requests on their own.
Manage Violations
Log, update and close violations in seconds. Customize violation types and letters.
Share Events
Create and send digital invitations and encourage residents to attend events happening in the building.
Vendor Portal
A simpler way to maintain relationships with valuable vendors.
Work From Anywhere
The Condo Control mobile app gives you the ability to access the platform on the go.
Give your residents the freedom to do more for themselves while saving your management team time and money. Connect with Condo Control today to learn more.