In a recent article, we offered tips on how to get elected to your condo or HOA board. It can be a challenge to win a seat if you live in a very big or very close-knit community. But some associations have the opposite problem. There are years when no one wants to volunteer and run for a seat on the board. What happens then? We'll explore a few options in the paragraphs below. 
How many members must serve on the board?
Unless you are a part of a brand new condo or HOA, the association has likely already established how many board members are required to run the development. Usually, it's a minimum of three members, and a maximum of nine members.
Some states have rules about how many members an association must have. In Florida, for example, the minimum legal requirement is three, no matter the size of the association. Condos and HOAs may have the freedom to increase the minimum requirement depending on the size of the property and the owners' willingness to participate.
The number of directors required will be stated in your association's bylaws. The number should always be odd to prevent a stalemate when it comes time to vote on issues or make decisions. The term for a board member is usually two to three years long. Terms shouldn't all expire at the same time. Staggering end dates ensures that there is always an experienced director on the board.
There are potential consequences if there are too few board members
Can't a condo or HOA just operate with a vacancy or two? Unfortunately, the answer is almost always no. The core reason that a condo or HOA needs to have board seats filled is that it cannot reach quorum with too few members. Let's say your board is made up of five people, but two seats are vacant. That means the remaining three must be present at every meeting in order to reach quorum.
Furthermore, there may be instances where signatures on checks cannot be given if directors are missing. That could impact the association's ability to pay third parties, access bank accounts or enter into contracts with vendors.
In addition to being unable to operate properly, associations could also face serious legal troubles, including:
Suspended corporation
The association can have its corporate status suspended, which means it cannot defend itself against lawsuits.
Personal exposure
Without insurance, owners are personally exposed if something happens to another owner while both people are in a common area. If a member is sued, there is no insurance to defend them or cover fees they owe to the other party.
Director liability
In addition to owners being vulnerable to litigation, directors from the last board of record could be sued for breaching the fiduciary duty of appointing a replacement before they resign.
Deferred maintenance
If routine repairs are not completed, small issues turn into big, expensive repairs. If the bigger repairs are still neglected, an accident could occur, which means more litigation.
What to do if no one wants to volunteer?
Boards that are struggling to keep vacancies filled have a few options to consider. It all starts with the association's governing documents.
Start with your governing documents
Your governing documents will act as a roadmap for handling the vacancy. They will establish whether the board can operate with a vacancy, and if not, what the board can do to fill it. For example, virtually all governing documents should provide for a special election to fill a vacancy. But some bylaws will allow a board to appoint someone without a vote. The appointed member would stay on until the next election takes place.  
Change the minimum board member bylaw at an annual meeting
The number of voters constituting a quorum is set by your condo or HOA bylaws. While quorum is usually no less than one-third of the membership, it may be higher due to your current bylaws. So, if you are required to have seven board members, you could potentially change this to five members with enough support from owners.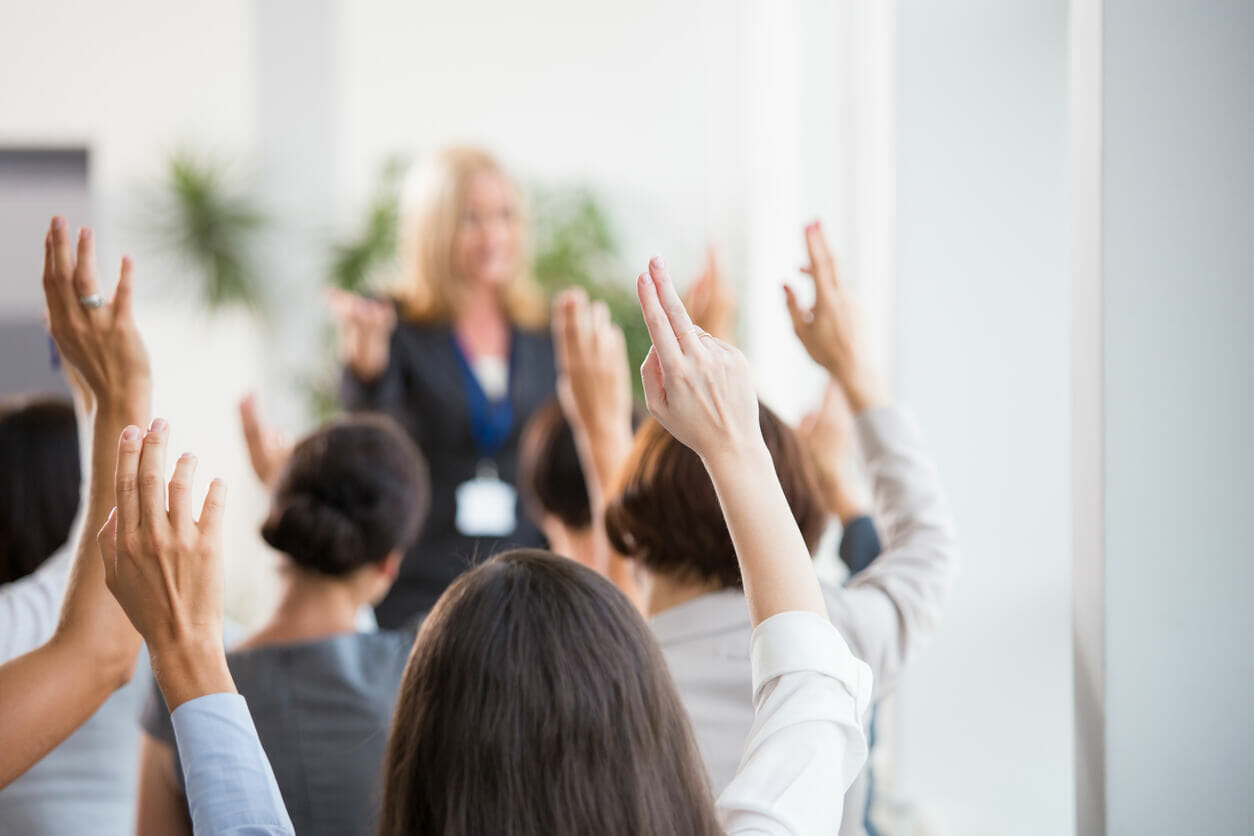 If you cannot achieve the quorum required by your bylaws to change the number, it is possible to petition a court of the appropriate jurisdiction to accept the number of owners who attended an annual meeting as a voting quorum. 
Members wishing to step down might be persuaded to stay on a little longer
While no board member can be forced to serve their community after their term is up, some states do have laws that allow directors to stay on the board until a successor is found. This is the case in Florida. If no new directors are willing to volunteer, Florida law permits members who are already on the board to continue to serve until a replacement is available to take the spot.
Appoint a temporary director
Some bylaws may allow board members to appoint new members to fill vacancies until permanent board members can be voted in. 
An association can request a receivership – but help doesn't come for free
Board members are volunteers. They are not compensated for the work they do on behalf of the community. The bylaws will almost certainly state that no director shall receive compensation for volunteering. However, that changes if the association requests a receivership.
If no one wants to serve on the board, then a condo or HOA can apply for the appointment of a receiver to manage the affairs of the association. This might sound like good news, but it's a costly option, and it cannot be treated as a long-term solution. Members must pay the receiver for their work, and it can cost the owners thousands of dollars every month.
In addition to paying someone a lot of money to run the development, the receiver does not need any support from the community to make changes or choices. There are no restrictions on the size or frequency of assessments imposed by the receiver. While a receiver keeps the condo or HOA out of legal trouble, it is a very costly option.
Tips for attracting board members
It can be hard to encourage people to run for a spot on the board. Directors are asked to do a lot, and they are not compensated for their work. Instead of hoping that you get enough candidates for next election, see if you can inspire community members to get involved.
Be honest about the role
Many community members don't even know what board members do. Others assume they aren't qualified. Be transparent about the amount of hours that current board members spend on their duties, and what those duties are. Similarly, have current board members share why they decided to join and what they like most about being on the board. They can share their thoughts in a newsletter, at a meeting or even during a community event.
Support committees
Committees give owners a way to get involved without having to make such a big commitment. By supporting committees, you give people an opportunity to get comfortable with association operations, and good committees make life easier for board members, too.  
Make sure owners know how to run
Another issue that stops people from running is that they don't know how to start. Make sure you notify owners of an upcoming election well in advance, and give clear instructions about how they can become a candidate.